Now that you have learned about all the benefits of ice water extraction, it is time to look at equipment. There are many factors to take into consideration before purchasing a solventless system.
The type of solventless system used for processing will directly affect a business' success, and ability to compete in the rapidly evolving cannabis market. Our engineering and sales teams have collaborated to come up with 6 key considerations to keep in mind prior to purchasing ice water extraction equipment.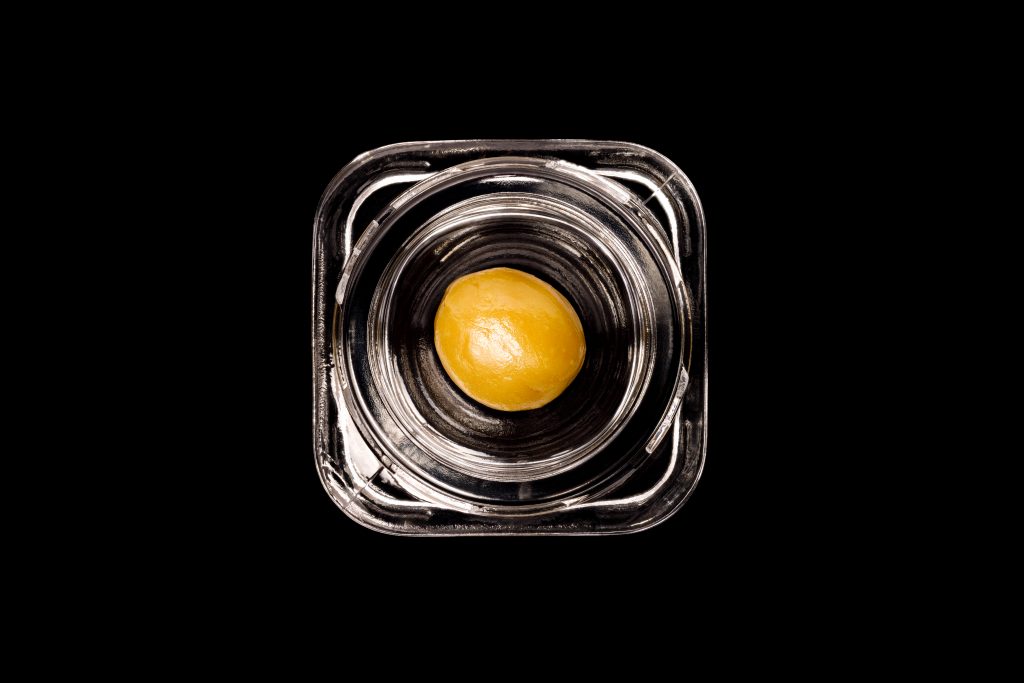 The first key consideration is to determine which solventless products you plan to bring to market. This will have a major impact on the solventless equipment you require.
Understanding your product offering, as well as the volume of sales you require to be profitable, is crucial. This will provide insight into how much biomass you will need to process, and what size systems are required. Further, it will determine which auxiliaries are necessary for the process equipment, and what the process flow will look like.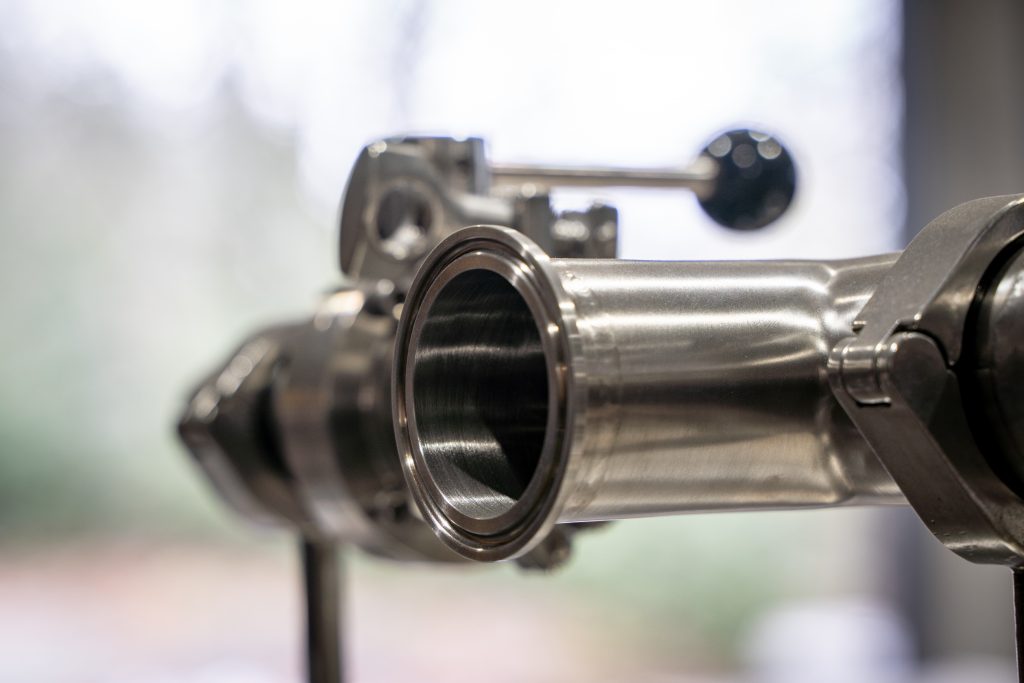 In the solventless world, we say fire in, fire out.
The creation of high-quality bubble hash starts with quality input material. It is important to note that producing high-quality hash will require both the correct process and equipment to achieve repeatable results at scale.
Equipment specifications, including component selection, materials used, and overall build quality are extremely important. These specifications have an impact on the end-quality product, the user experience, and the durability of the equipment.
Solventless extraction equipment constructed from quality stainless steel with the correct polish will be easier to clean. It will also be less susceptible to damage and bacteria build-up.
Alternatively, lower quality component selection may cause operational issues. These include equipment clogging, rust, metal flaking, pitting, bacteria growth, and cross contamination.
As a result, operators will experience increased downtime, maintenance, or replacements. They also may encounter less reliability on final product quality inspections. These operational issues can pose great risks to manufacturing a product, on a frequent basis.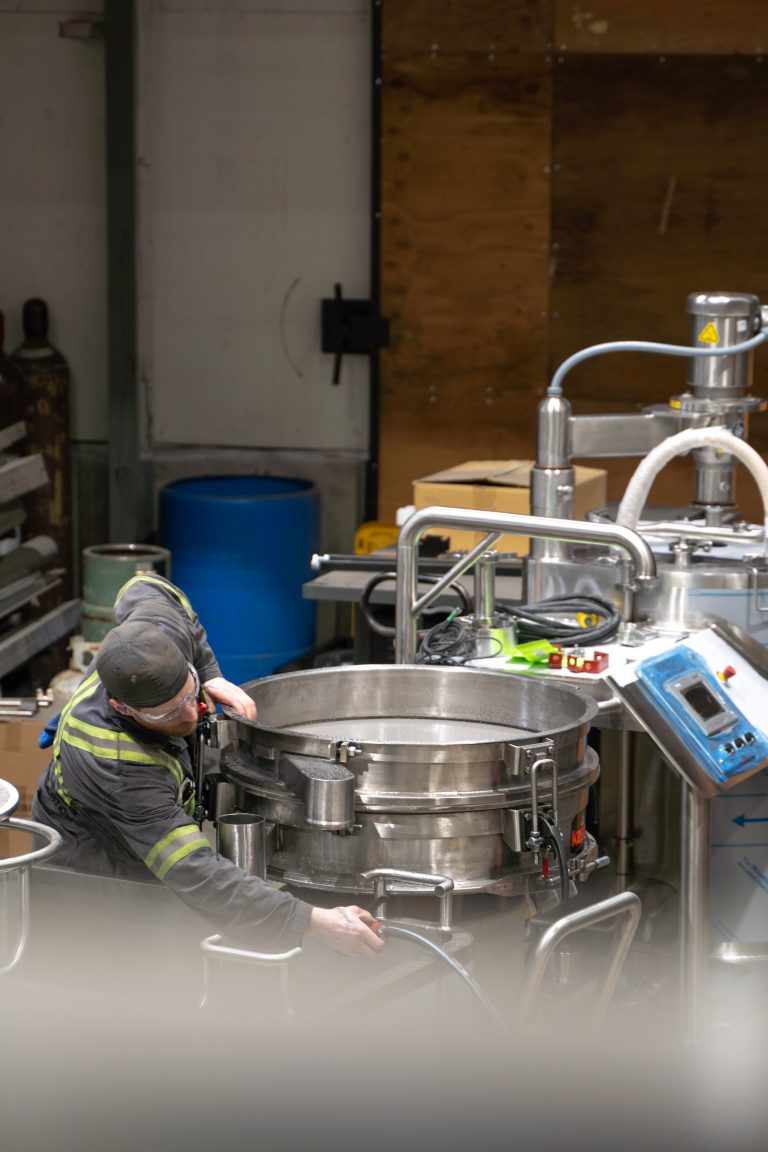 It is also important to consider the manufacturing location of the equipment. Many suppliers manufacture or source materials from overseas.
While this reduces the cost of the equipment, it also prevents suppliers from conducting regular quality control checks. Additionally, the materials are often of lesser quality.
All Whistler Technologies solventless systems are designed and manufactured in Canada. Once our team has finalized a design in Whistler, BC, the system is then hand-welded in Vancouver, BC. This allows our engineers to conduct frequent quality control checks prior to commissioning a system.
Similarly, the manufacturing industry in Canada is heavily regulated. Environmental emissions, quality assurance practices and materials used, are all under stringent control.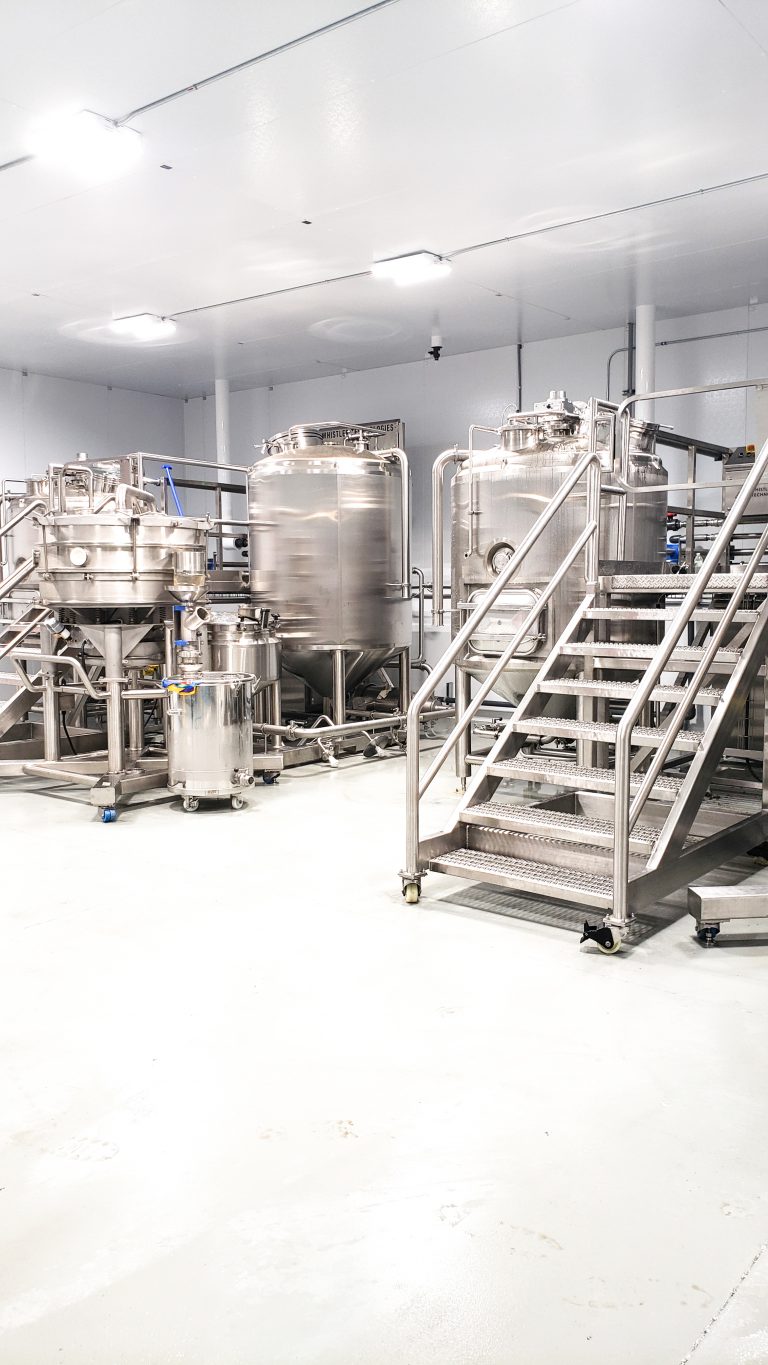 When purchasing ice water extraction equipment, scalability is a major factor. Future growth and expansion should be considered prior to purchase.
Important questions to keep in mind include – are you able to upgrade the equipment easily? Is it a modular system? Are there add-ons available?
Ensuring you have a cost-effective solution to scale when the time comes is especially important in the rapidly evolving cannabis industry. Margins are shrinking, so the right equipment plays a major role in a business' success.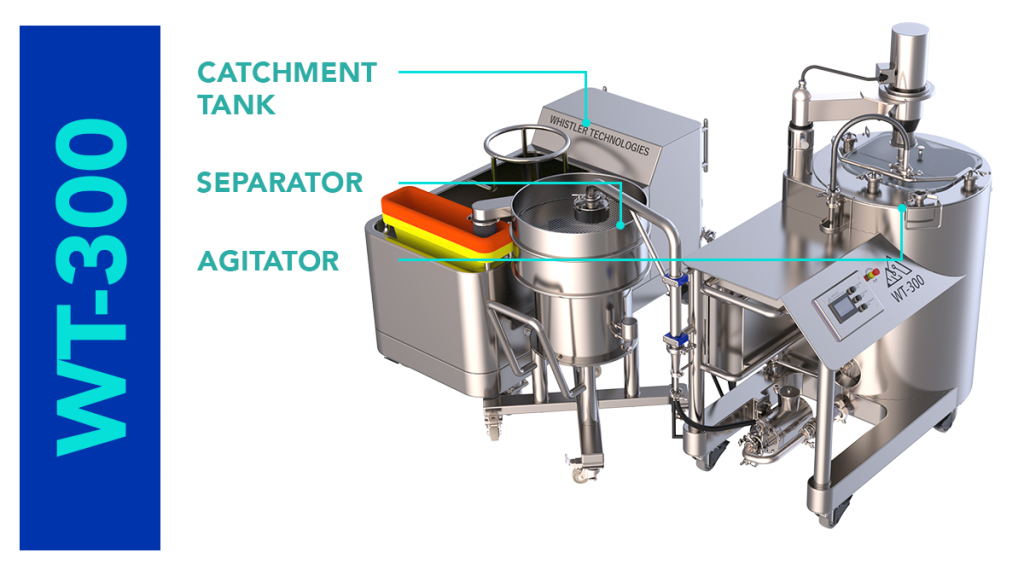 Whistler Technologies' WT-300 is designed to be able to scale with ease. By adding an additional agitator, the processing capacity doubles.
Equipment is not the sole factor in determining scalability for solventless extraction. Facility size, building infrastructure, and space dedicated to solventless extraction, also play a crucial role. Partnering with an experienced equipment manufacturer that can deliver custom pieces of equipment to meet your specific facility needs may be necessary.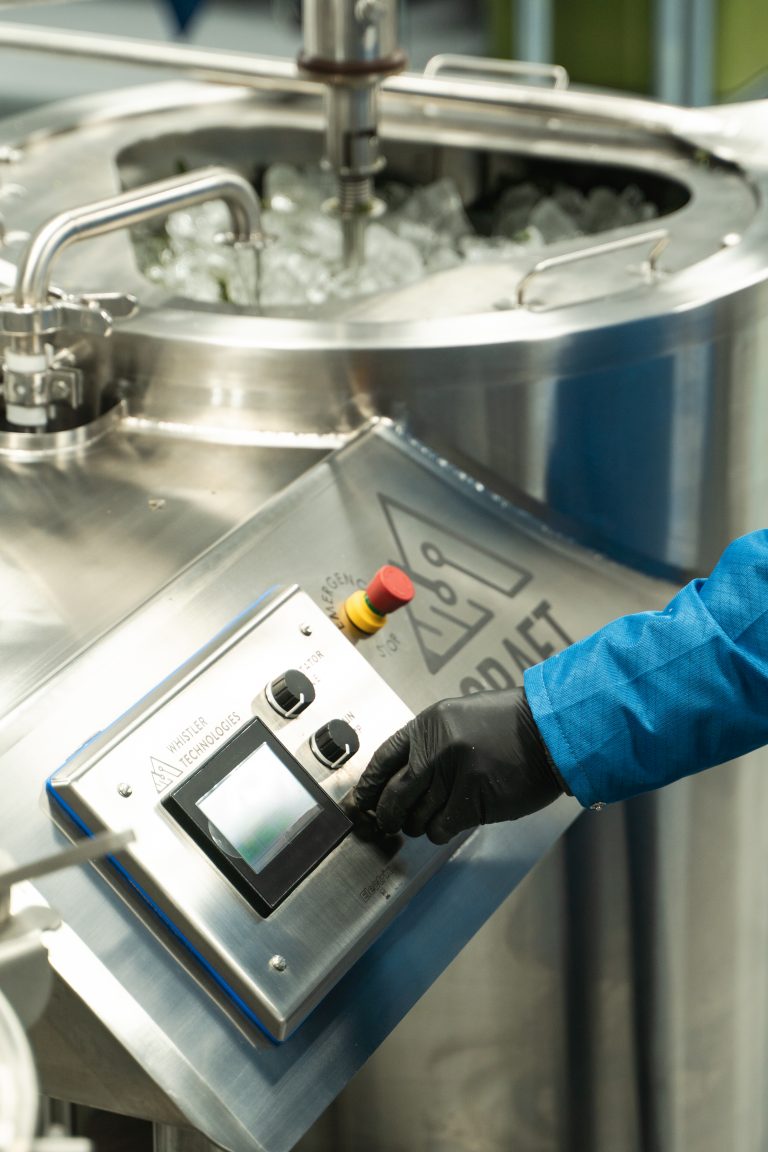 Typically, solventless extraction sees lower operational costs, when compared to solvent-based extraction methods, such as butane, ethanol or co-solvent CO2. Ice water extraction utilizes less energy, time, and consumables, than solvent-based systems.
However, operational costs are not the only consideration. Labour requirements are also important to analyze and integrate into your business plan.
Equipment built for a purpose, such as automating the ice water extraction process, may be more expensive to start up. However, labour costs are significantly reduced, and margins are increased.
This allows you to compete not only within your own product category, but also against equivalent solvent-based products.
Alternatively, cheaper equipment, or equipment not built for a specific purpose, can be more labour intensive. This results in significantly higher operating costs, as well as lower margins for the product on the shelf.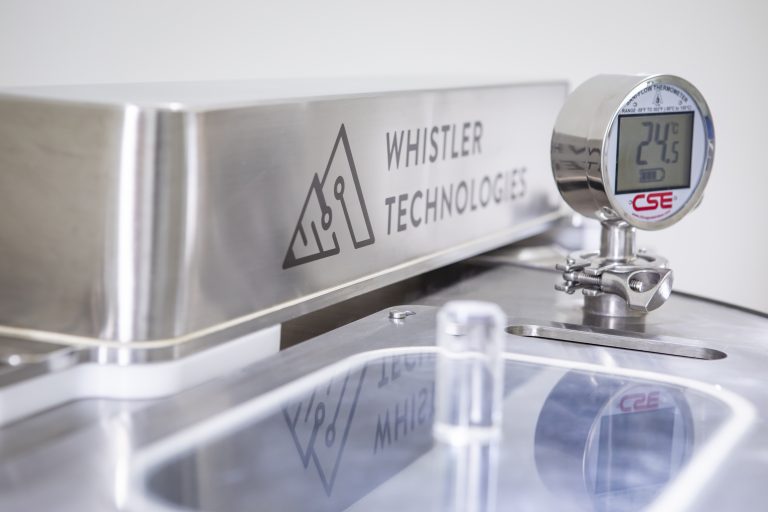 Considering the user experience is also extremely important. Ice water extraction equipment that is labour intensive may result in decreased employee motivation, higher employee turnover, or operators cutting corners. This can severely impact the quality of your bubble hash, and your bottom line.
When labour intensity is reduced, a hashmaker can operate efficiently and without fatigue. This can result in a difference of 1% extra yield (from fresh frozen flower). Over the course of a year, this equates to a significant amount of additional revenue.
With that being said, we recommend looking for equipment that:
Automates labour intensive processes
Provides an effective workflow
Is easy to clean
Requires minimal maintenance
Clean-in-place (CIP) integration will vastly reduce cleaning time and increase the accuracy between operations. As a result, it helps avoid the build-up of contaminants. This gives the equipment a longer lifespan, and decreases the chance of hash getting contaminated.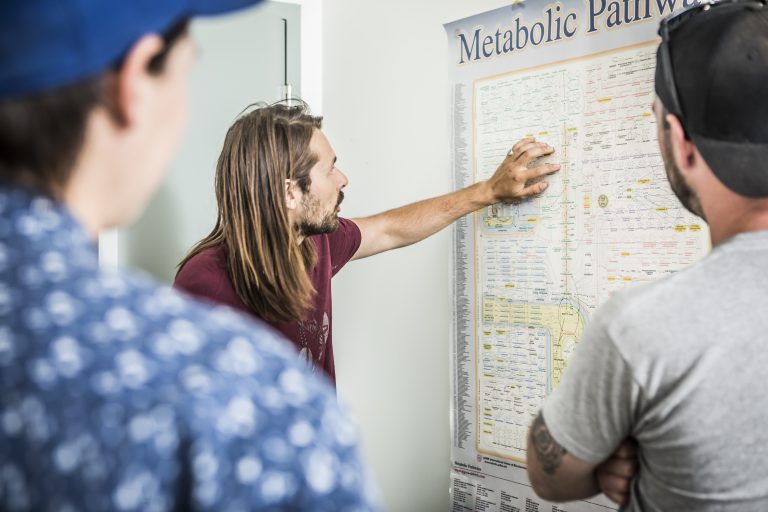 It is likely that you will work very closely with the equipment manufacturer, as you prepare to implement solventless extraction equipment in your facility.
For this reason, you should look for specific offerings when choosing your equipment supplier. Based on experience, we suggest inquiring about the following services:  
Lab design
Documentation, such as standard operating procedures (SOPs)
Manuals
Installation
Training
After sales service
These offerings are important to look for in your chosen equipment supplier. They will increase your success rate and improve your overall experience. It is important to note that some suppliers charge additional fees for these services. In fact, Whistler Technologies is the only solventless equipment supplier that includes all of the above services in the sale price of each system.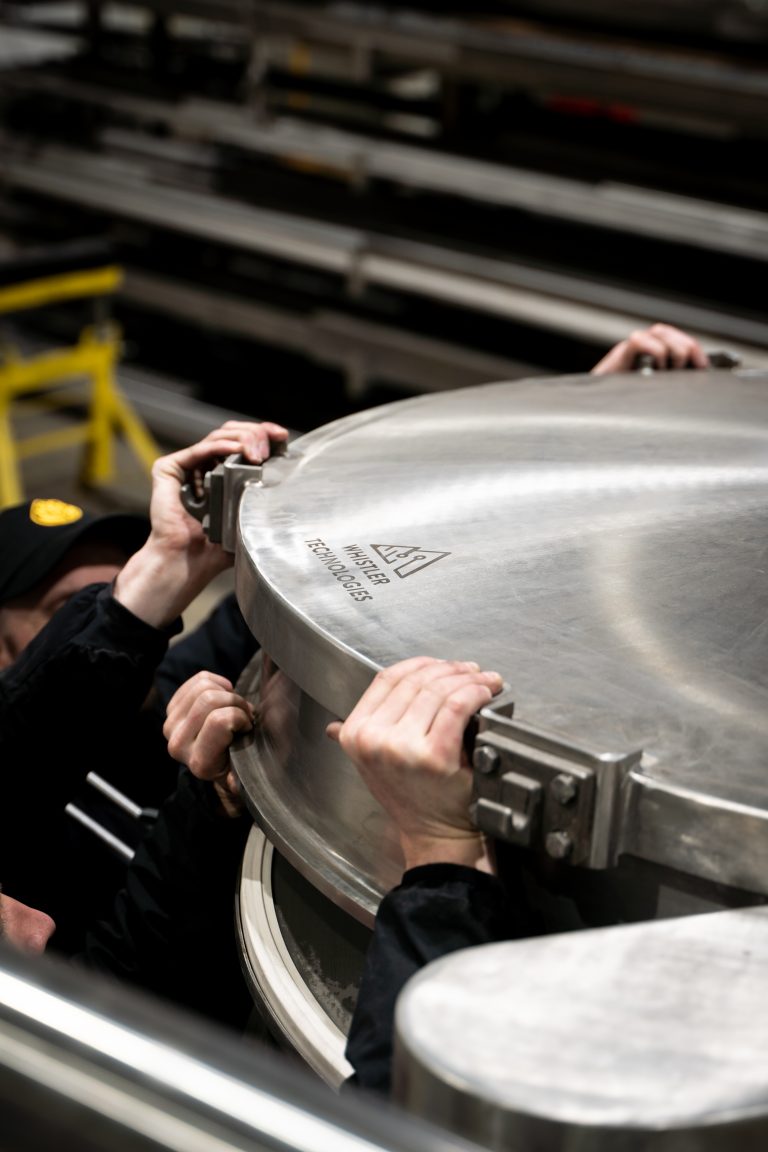 Additionally, it is beneficial to understand the entire scope of the project, as well as the costs associated with a full proposal. Selecting an equipment partner that thoroughly understands solventless operations and the associated costs is incredibly valuable. It will ensure you do not encounter any hidden costs or surprises along the way.
On a similar note, a partner that has experience with processing labs will provide your business with a competitive advantage. They can provide valuable guidance, which can lead your business to success.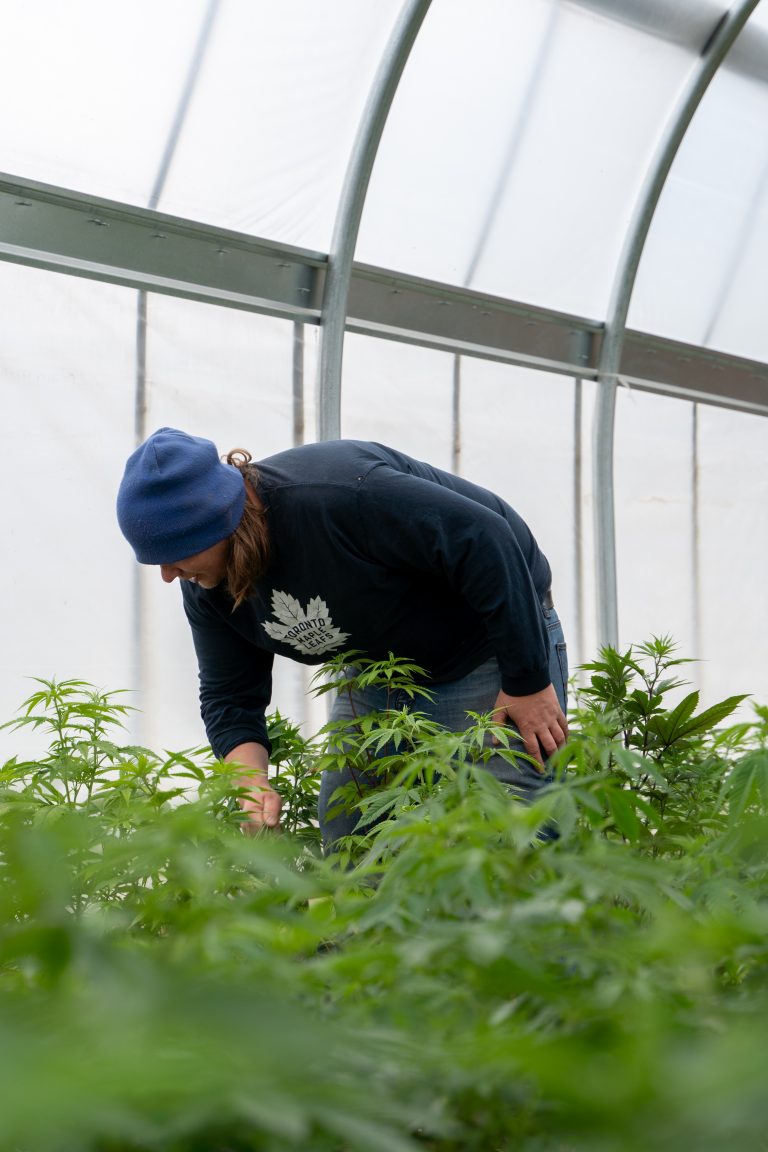 Whistler Technologies' team boasts over 50 years of experience in the cannabis industry, with over 30 in the solventless space. Our highly experienced team consists of engineers, scientists, and hash experts. They have experience working with the plant, and design equipment specifically for cannabis operations.
Every Whistler Technologies equipment delivery includes support from our knowledgeable team. We are excited to get, and keep, our customers up and successfully running.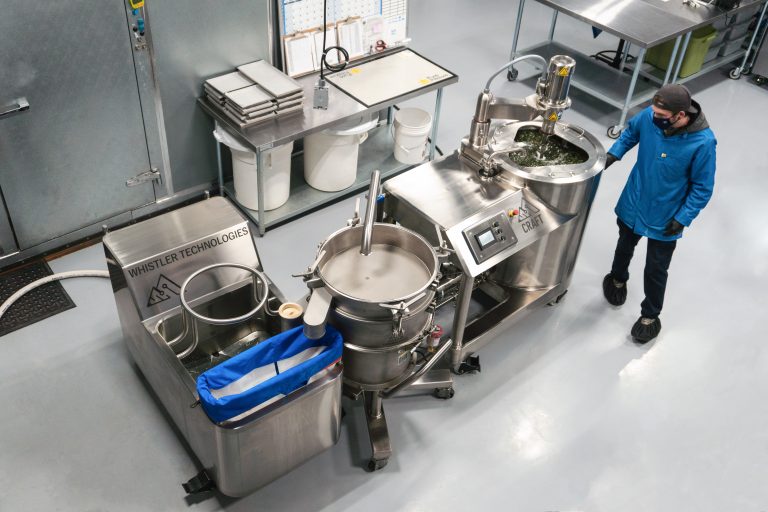 There is a wide variety of solventless equipment on the market. Having a clear understanding of your goals is essential to select the optimal system for your business' needs.
To learn more about how Whistler Technologies' solventless equipment can set your business up for success, please reach out to our expert team.