Here at Whistler Technologies, we focus on the continuous improvement and optimization of the solventless extraction process. We achieve this through the innovation of equipment and process designs.
Others in the cannabis extraction space solely focus on scaling up old techniques and equipment. This is counterproductive, as these dated techniques and equipment were not designed specifically with hash production in mind.
It is common to hear equipment manufacturers assert – "why reinvent the wheel".
We like to argue that there are many reasons to reinvent the wheel. The cannabis extraction process is unique. It requires custom engineered components to achieve efficiency and quality at scale.
Whistler Technologies designs systems with flow patterns optimized for trichome removal. As a result, the presence of contaminants is minimized.
Our patent pending continuous flow operation revolutionizes how hash is made at scale. Continuous flow eliminates laborious steps, while retaining the key processes required for quality products.
These processes include:
The ability to agitate at different speeds
Cold consistent water temperatures
The possibility to run iceless
Final classification of the trichomes into any desired stack of microns
Removal of trichomes from the process water and agitation tank, immediately after separation from the plant
Cold water rinsing in mesh bags to properly classify the trichomes.
It is no secret that over the past two years, raw material prices and labour costs have soared. Both businesses and consumers have felt this strain, and the cannabis industry is no exception.
Stainless steel is one of the key materials used to manufacture extraction equipment. Since 2019, the price of stainless steel has seen an increase as high as 51%. As part of our commitment to quality, all Whistler Technologies systems use 316 stainless for wetted components, and 304 stainless for non-wetted components.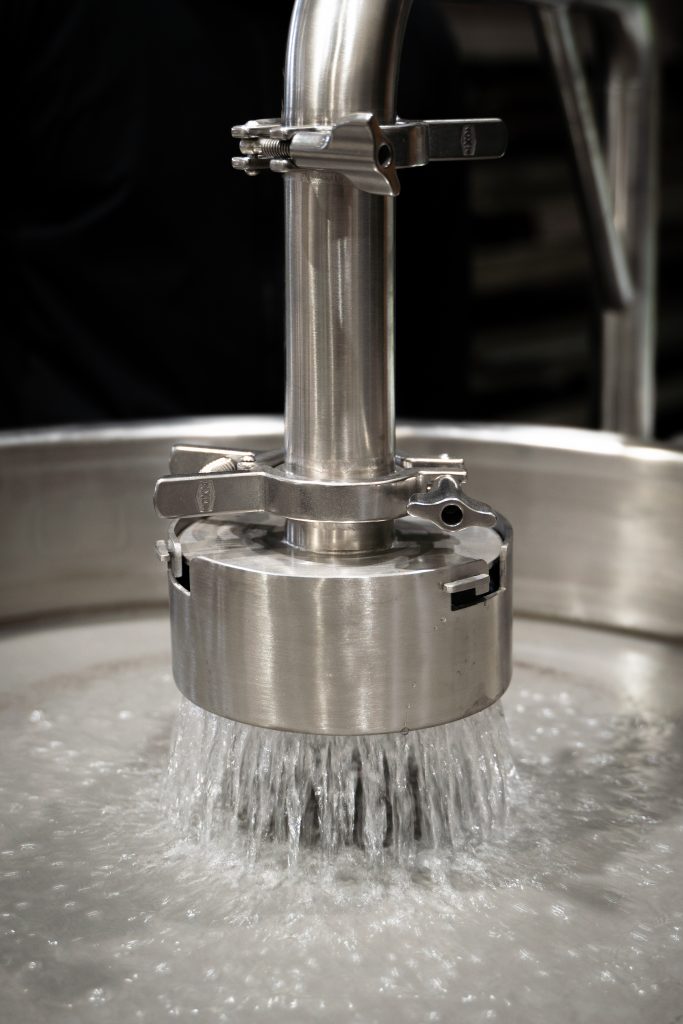 As a result, it has become apparent that design optimization is crucial. By focusing on material and component reduction, we protect our valued customers against challenging market conditions. 
As such, we set out to engineer the ultimate solventless system. Our newest model combines and optimizes our bestselling WT-300 and WT-CRAFT designs.
During the WT-CRAFT+ design process, our engineering team prioritized the following features:
Cost reduction
Improvement of workflow
Optimization of the user experience
A greater capacity range
The integration of processes that are aligned with the latest developments in the solventless extraction space
Introducing the WT-CRAfT+
Whistler Technologies is the world leader in solventless extraction equipment. Our team is made up of scientists, engineers, and hash experts. We continuously invest in research and development (R&D), while striving to provide an unparalleled solution to solventless cannabis extraction.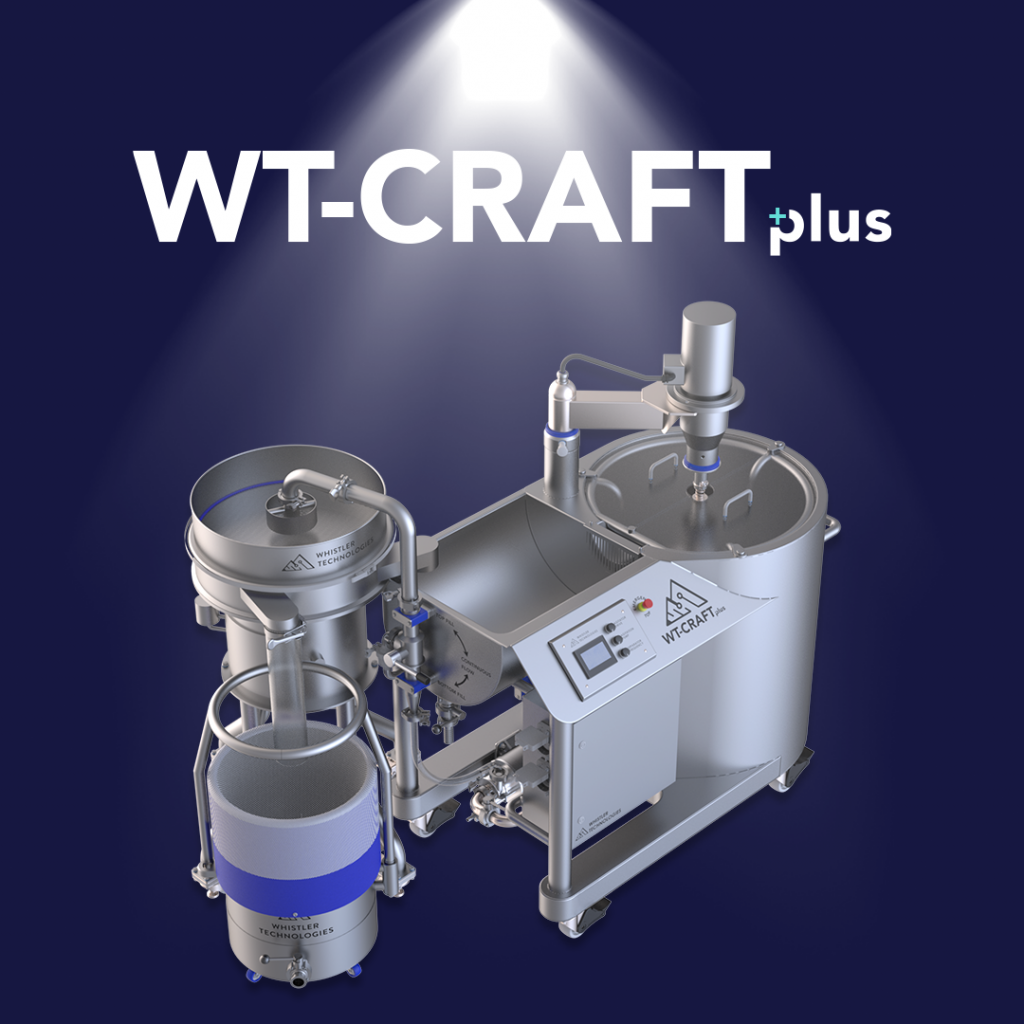 The creation of the WT-CRAFT+ solventless system was inspired by customer feedback and market demand. It is the result of 5 years of R&D, over a dozen iterations of existing product offerings, and close collaboration with hash technicians.
The WT-CRAFT+ is an unprecedented design, which sets a new standard for cold water extraction equipment.
Hashmaking is brought to the next level with the WT-CRAFT+. We have further improved our hash-specific separators. Our latest separator design minimizes trichome loss, further advances vibratory pattern control, and eases trichome movement during collection without the addition of water. Also, we have added a new finish for a sleeker look.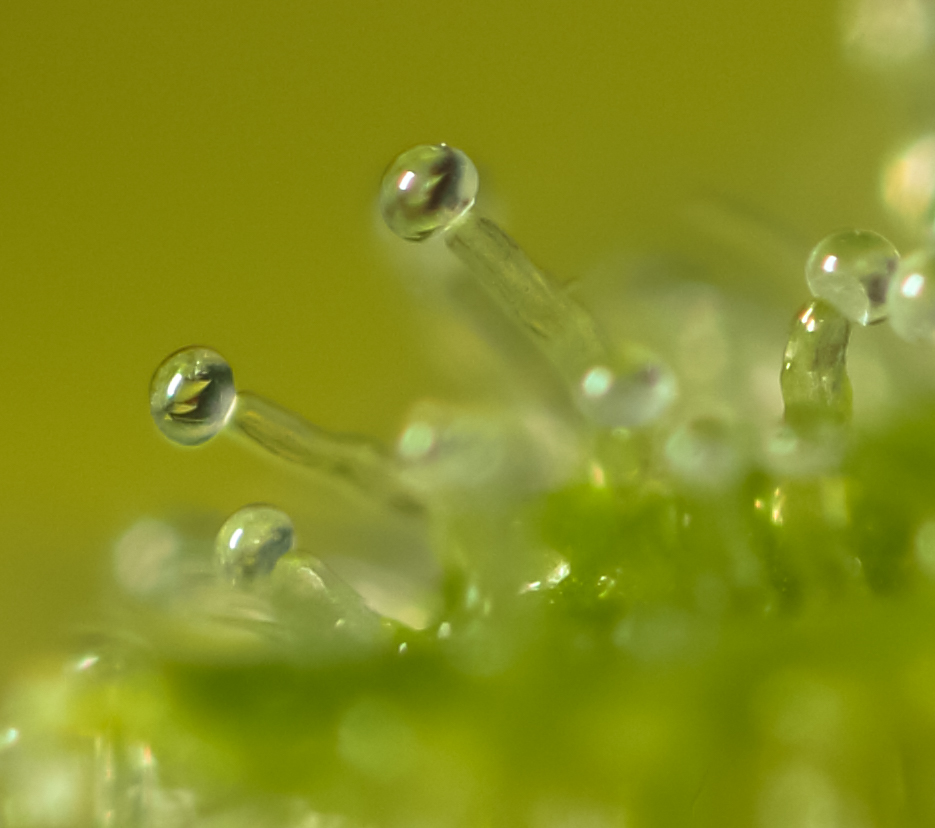 All customers that currently process on a WT solventless extraction system will have the option to upgrade to our latest separator, the WT-VS24.
Innovative engineering has allowed the team to significantly reduce material and component usage. As a result, the new system's footprint, maintenance, and quantity of spare parts is significantly reduced. Additionally, we have included multiple new features to further refine operation and optimize workflow.
While material costs have increased by an average of 40% in 2022, we are excited to announce that the WT-CRAFT+ retails for 30% less than the 2021 edition of the WT-300. In addition to a considerable cost reduction, the WT-CRAFT+ boasts an industry-leading throughput capacity. It can process 3x more material than the 2021 WT-CRAFT, and 54% more than the 2021 WT-300.
WT-VS24: The First Hash-Specific Separator on the Market
The first major improvement to announce is our custom engineered, hash-specific vibratory separator. Currently, there are no aftermarket hash-specific separators available for sale.
The vibratory separator is a critical component of our patent pending continuous flow process. Separators are normally used to isolate oversized particles from a solution or dry product stream. Thus, the particles being removed are typically considered to be the waste stream. This means that vibratory separators from other industries were never designed to efficiently and carefully collect the trichomes.
Over the years, we have worked around this by performing slight modifications to our separators. But, nothing was ever quite perfect.
During the ice water extraction process, the trichomes being removed from the solution are what is sought after. Given the value of these trichomes, we quickly identified that key improvements were necessary to optimize process efficiency and workflow.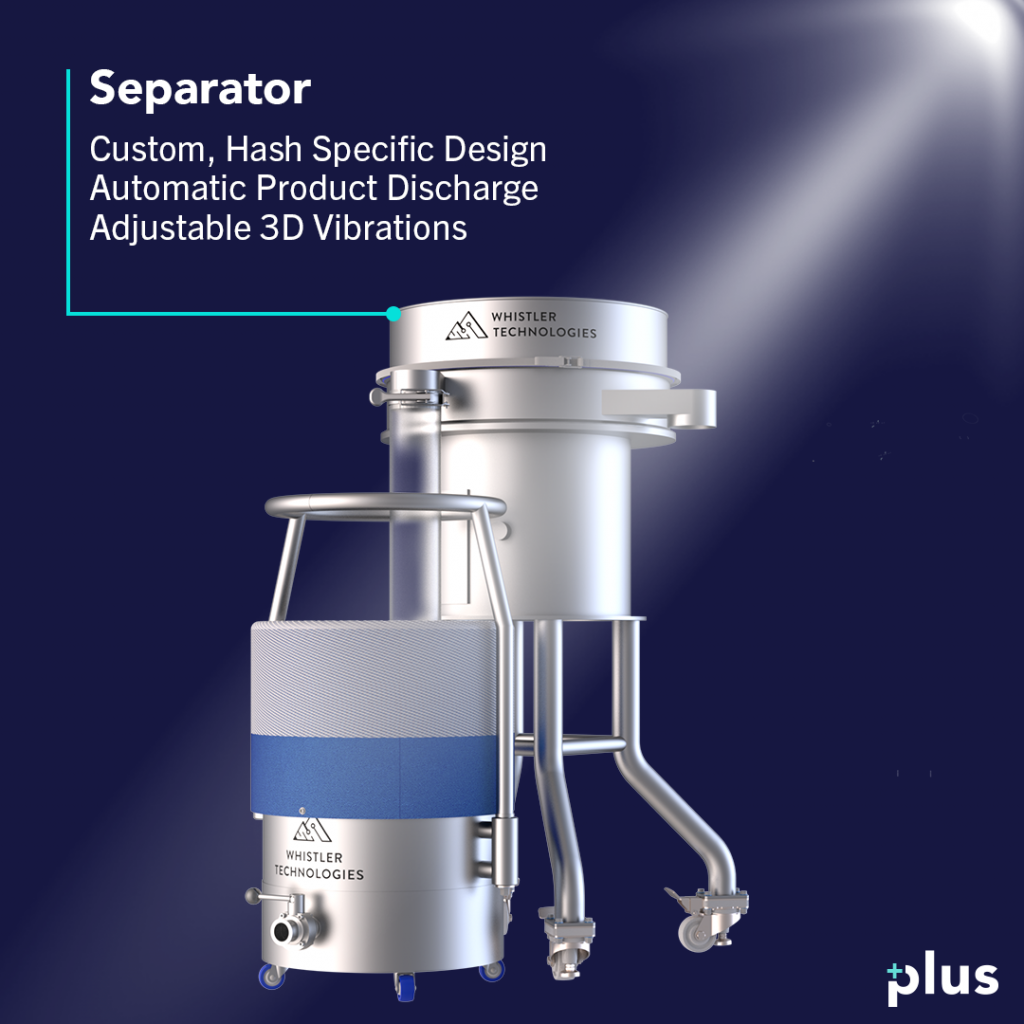 The WT-VS24 is the result of years of experimentation, commercial use, customer feedback, and numerous design iterations. The new separator automatically discharges hash. There is minimal need for spraying the separator screen, to efficiently move the hash into the collection unit.
It also eliminates unnecessary crevices. This minimizes product waste, allowing processors to retain more of their valuable hash. Furthermore, the elimination of crevices also improves cleanability. Now, you can spend less time cleaning and more time doing what you love – making quality hash!
We should also mention that the key components to this design are backwards compatible with all the solventless systems and separators we have sold to date.
Cost Reduction and Improved Process Control
The first thing you'll notice about the new WT-CRAFT+ design is the elimination of the catchment tank. Not only does this dramatically reduce the overall system cost and floor space requirements, but it also simplifies machine operation.
Previously, it was necessary to balance the operation of two pumps. Both pumps filled and drained the agitation vessel in tandem. Now, the new catchment reservoir will passively fill water back into the agitation tank.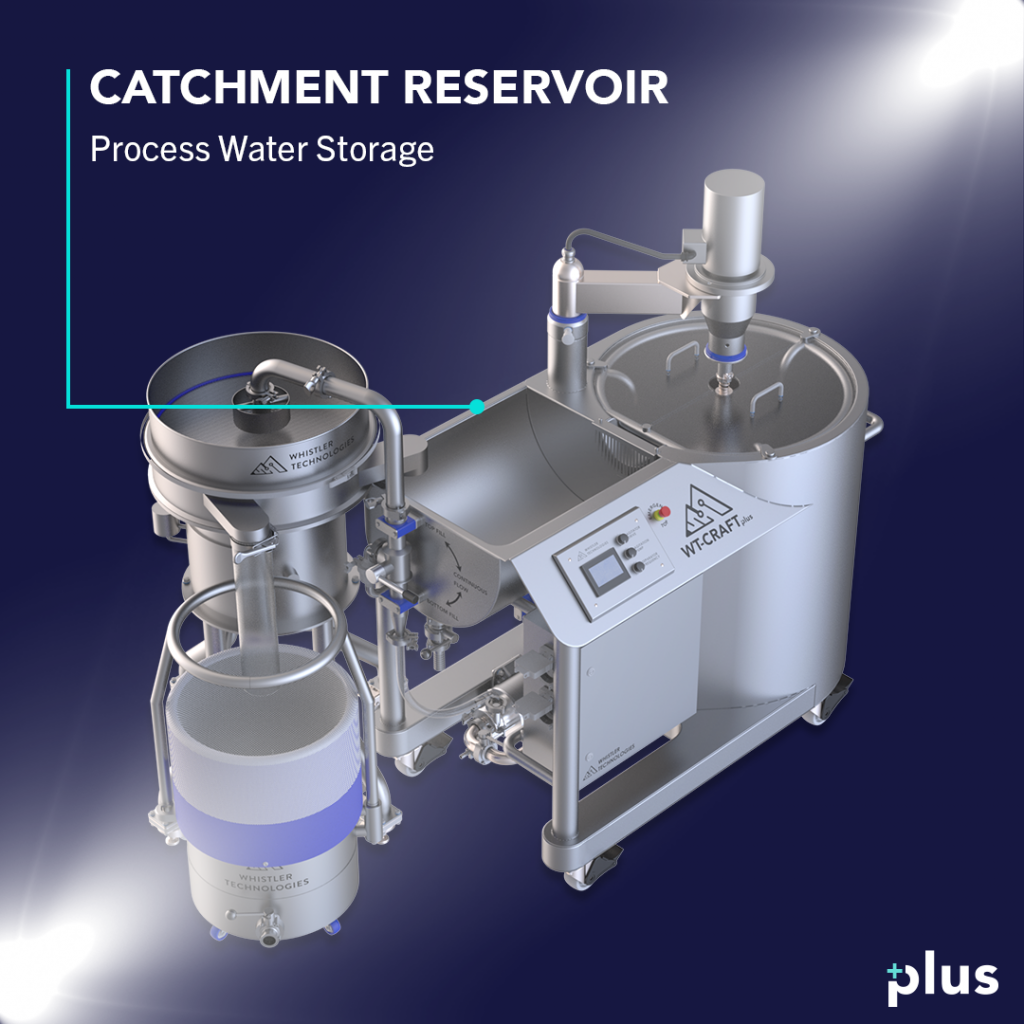 As a result, the operator will now be able to step away from the system while the solventless extraction cycle is in full swing, without worrying about controlling water levels or water spilling onto the floor.
The new WT-CRAFT+ was engineered from the ground up to increase throughput and efficiency via iceless agitation. For this reason, we have added dimple jacketing with an integrated thermostat control system.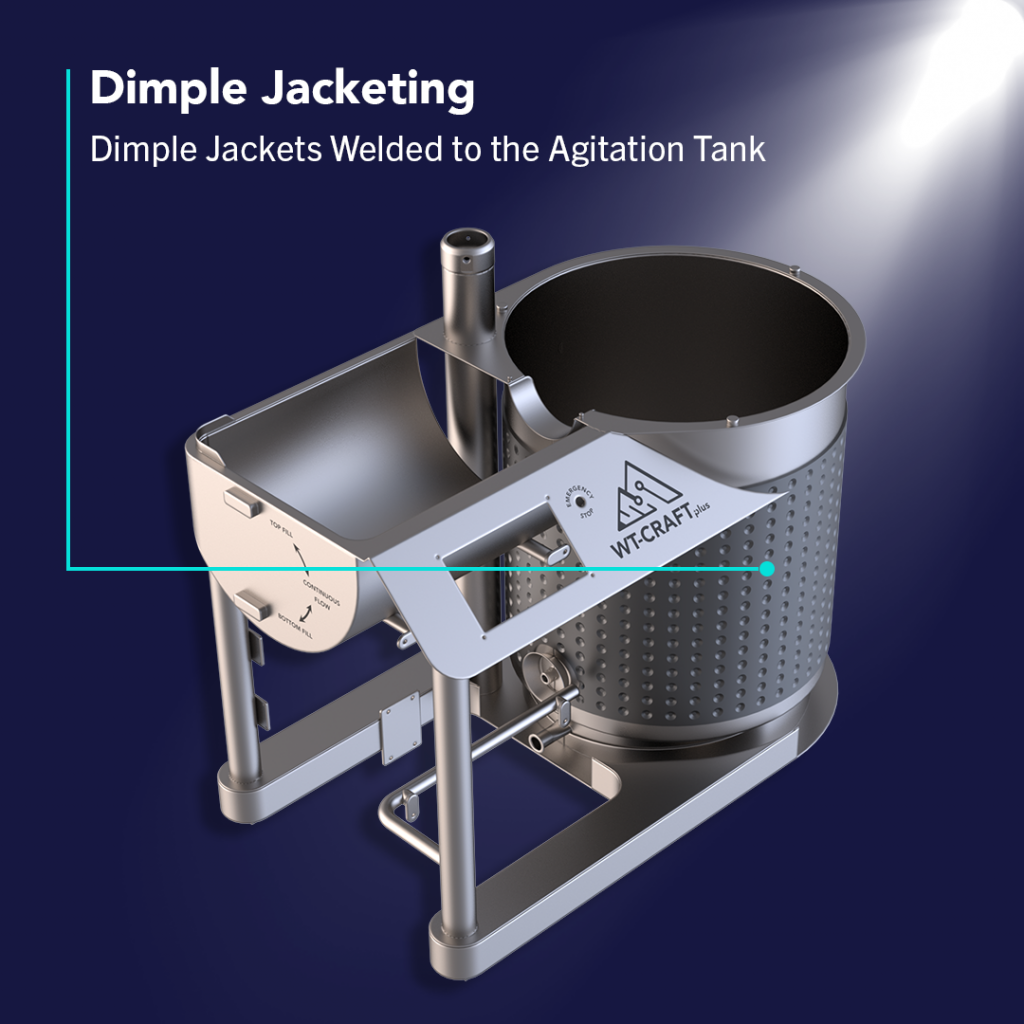 A dimple jacket is a cavity that is welded to the outside of a container, vessel, or tank. It can be pressurized, with either a heating or cooling fluid. As this fluid passes through the jacket, there is a temperature difference between the pressurized fluid and walls. This results in a transfer of energy from one to the other.
Of course, ice can still be used very effectively with this system. For those with existing ice machines or a preference towards more traditional methods, we've still got you covered!
Data from our clients, combined with extensive in-house research, shows that far greater efficiencies and throughputs can be achieved by removing ice from the agitation tank. Our torus flow agitation pattern allows us to achieve better results, which were never possible with just a vortex motion and no ice.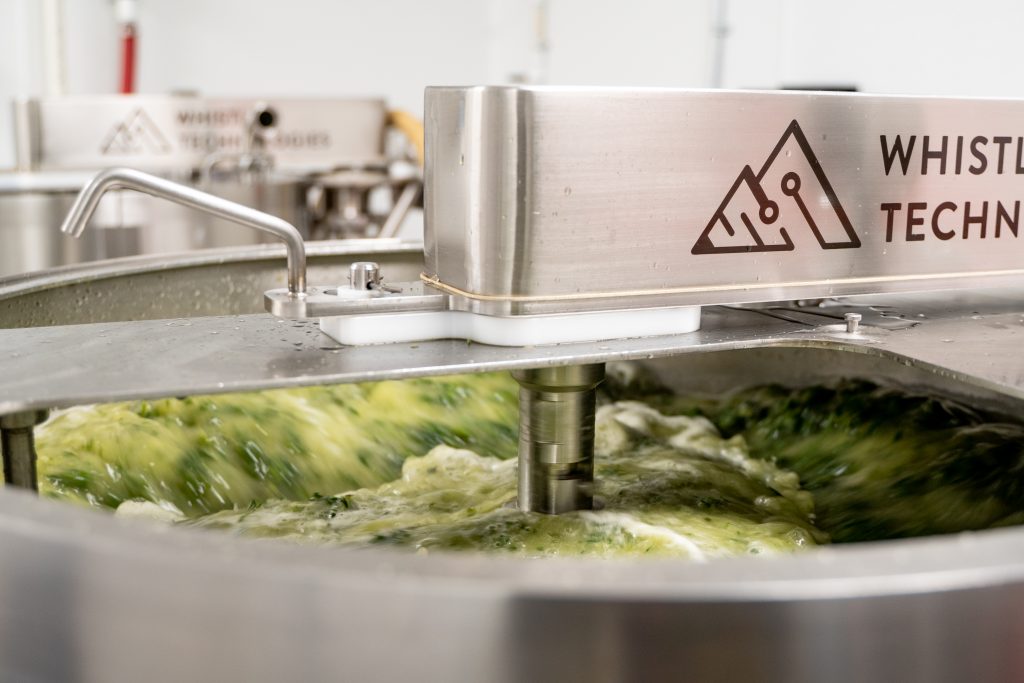 This new method allows operators to pack up to 50% more biomass into their agitation tanks, while maintaining the same or better final product quality. Iceless agitation often results in improved yields, as well as shorter runtimes.
Considering this, moving to a jacketed system was an obvious choice for us. Dimple jacketing provides clear advantages when compared to traditional methods using ice machines.
In addition, we have also added user-controlled frequency adjustment of the vibratory separator.
This control allows the operator to fine-tune their hash consistency as it exits the separator. This new feature can further perfect separation. It enables the operator to control how long the hash will stay on the screen, and how much water remains with the hash entering the bubble bags.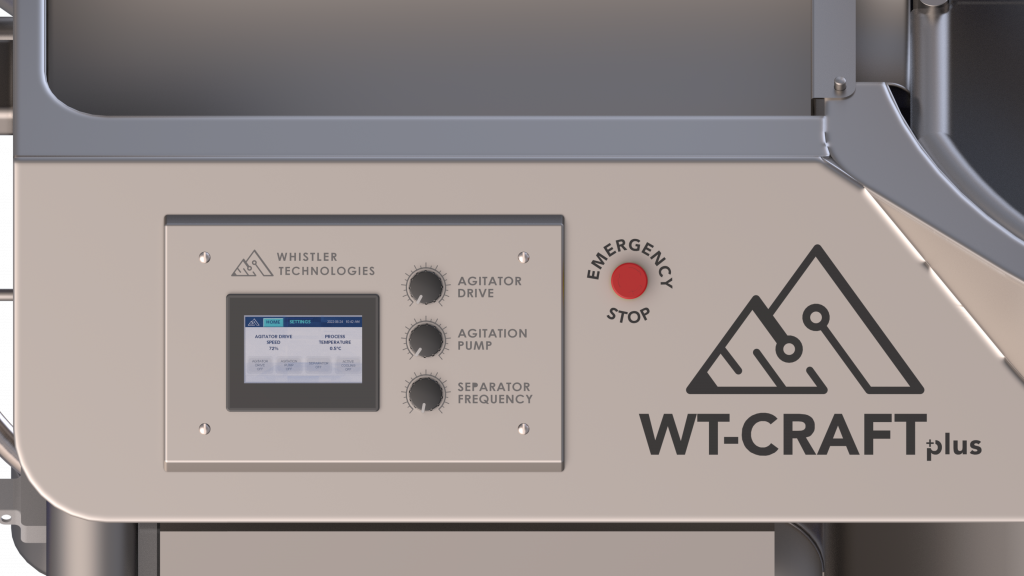 The new WT-VS24 features allow hash to freely drop into the collection bags. Water, or more hash, are no longer required to push hash above the gasket. This frees up time for the operator to do other lab prep work during an agitation run. As a result, efficiency increases and there is less down time between batches.
Removing the catchment tank significantly reduces the overall footprint of the system. The footprint of the new WT-CRAFT+ has been reduced by 40%, when compared to that of the WT-300.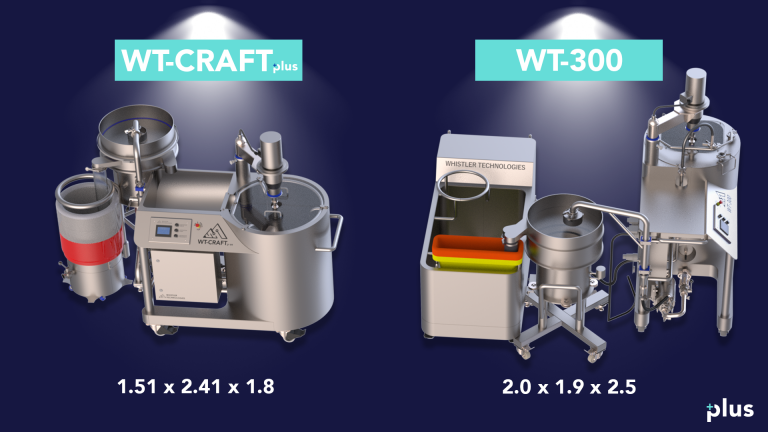 This allows processors to maximize the production efficiency of a small production area. Cultivators who are considering reserving a small area for on-site processing will find this extremely beneficial. Similarly, operations looking to transition to solventless with limited space will also benefit from the reduced footprint.  
Additionally, the elimination of the catchment tank allows for the isolation of trichomes from the process water moving through the system, during a continuous flow operation. This is a significant advantage for operators who wish to collect hash multiple times, in staggered time slots, for different grades of hash.
In a 10 hour shift, a single operator can easily process 4 batch runs, or up to 160kg of fresh frozen biomass.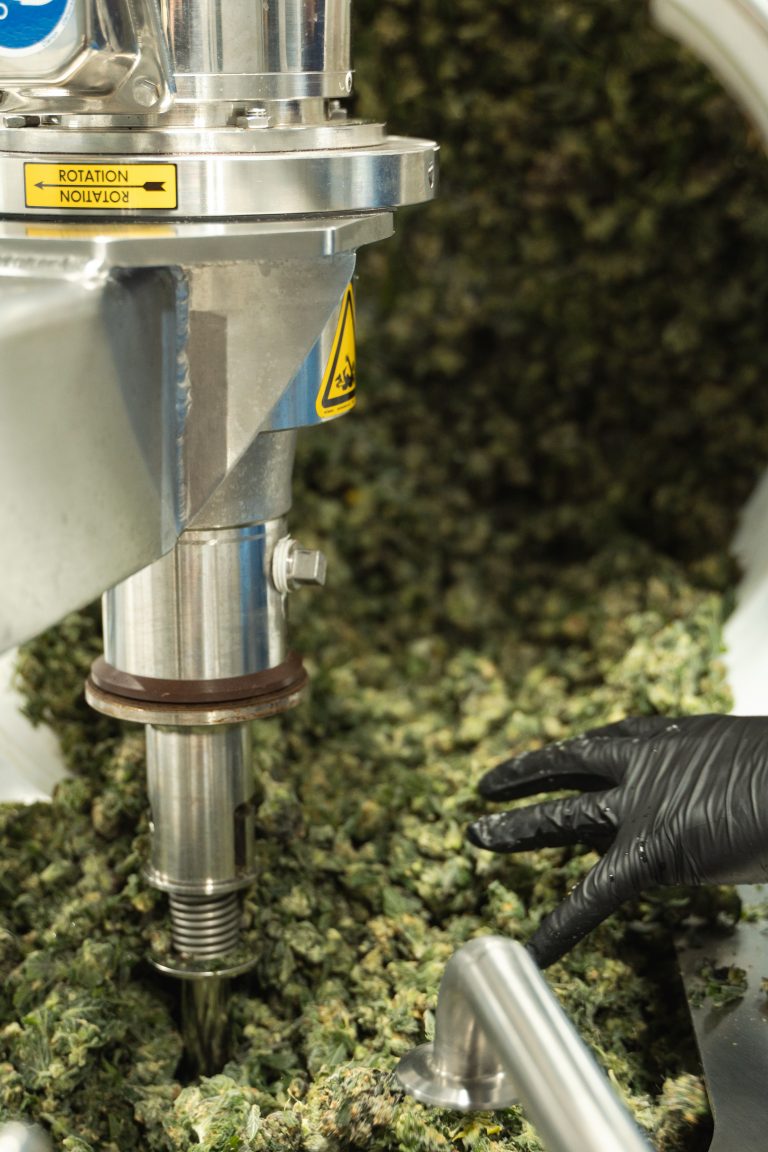 Sustainability is one of the core values that guide Whistler Technologies. So, with every new solventless system designed, sustainability is a top priority. Both water and electrical consumption are reduced with the WT-CRAFT+.
Iceless operation uses 50% less water than competing solventless extraction systems, when comparing water used per kilogram of biomass extracted.
Additionally, the WT-CRAFT+ now utilizes single-phase power. Single-phase power allows for simpler installation at a reduced cost, especially for those who don't already have three-phase power in their facility. Furthermore, the WT-CRAFT+ consumes less power than previous designs.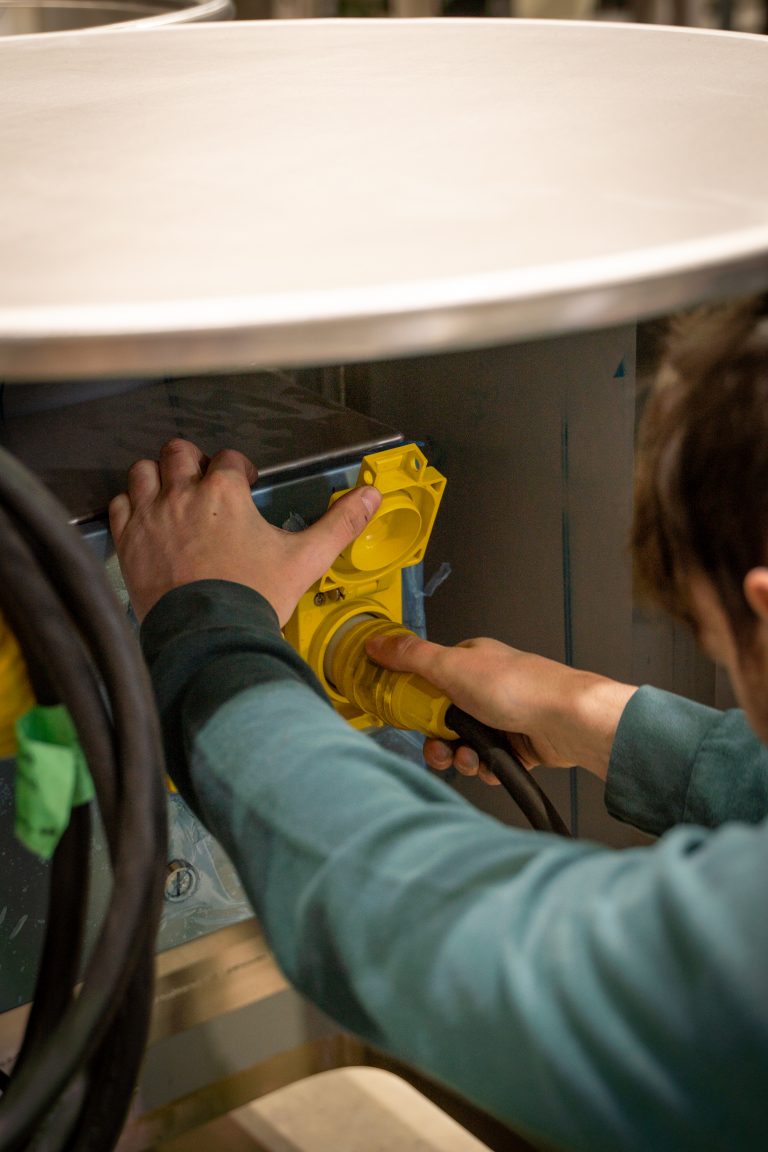 The new and improved WT-CRAFT+ truly is the ultimate solventless extraction system. It is the only solventless extraction system which continuously isolates trichomes from process water, in a closed loop cycle.
In a world where prices are skyrocketing, Whistler Technologies continues to defy the impossible. Innovative design allows us to introduce cost reductions, additional features, increased throughputs, and improved workflow to our newest equipment designs. Engineering excellence helps us achieve these results, without a sacrifice in quality.
If you're ready to hash it out, reach out to our knowledgeable team. With over 50 years of combined experience in the cannabis industry, we are excited to analyze how the WT-CRAFT+ can take your hashmaking to the next level.