Choosing the right genetic for solventless extraction is integral to producing high-quality bubble hash. 
The best bubble hash is made from the best trichome heads. The quality of those trichome heads is the combined result of a well-orchestrated cultivation environment, along with the genetics that are farmed in that environment.
One can have the most controlled cultivation operation, but without the right genetics, the heads that are collected in the micron bags will not guarantee a premium quality hash or rosin.
Genetics also play a significant role in the quantity of hash that is collected from the solventless extraction process. Ice water extraction is most efficient in removing capitate-sessile and capitate-stalked trichome heads.
Bulbous trichomes are less likely to come off in the ice water extraction process. Using an appropriate genetic will ensure the flower is mostly covered in large and round trichome heads, which are easily removed from long and weak stalks.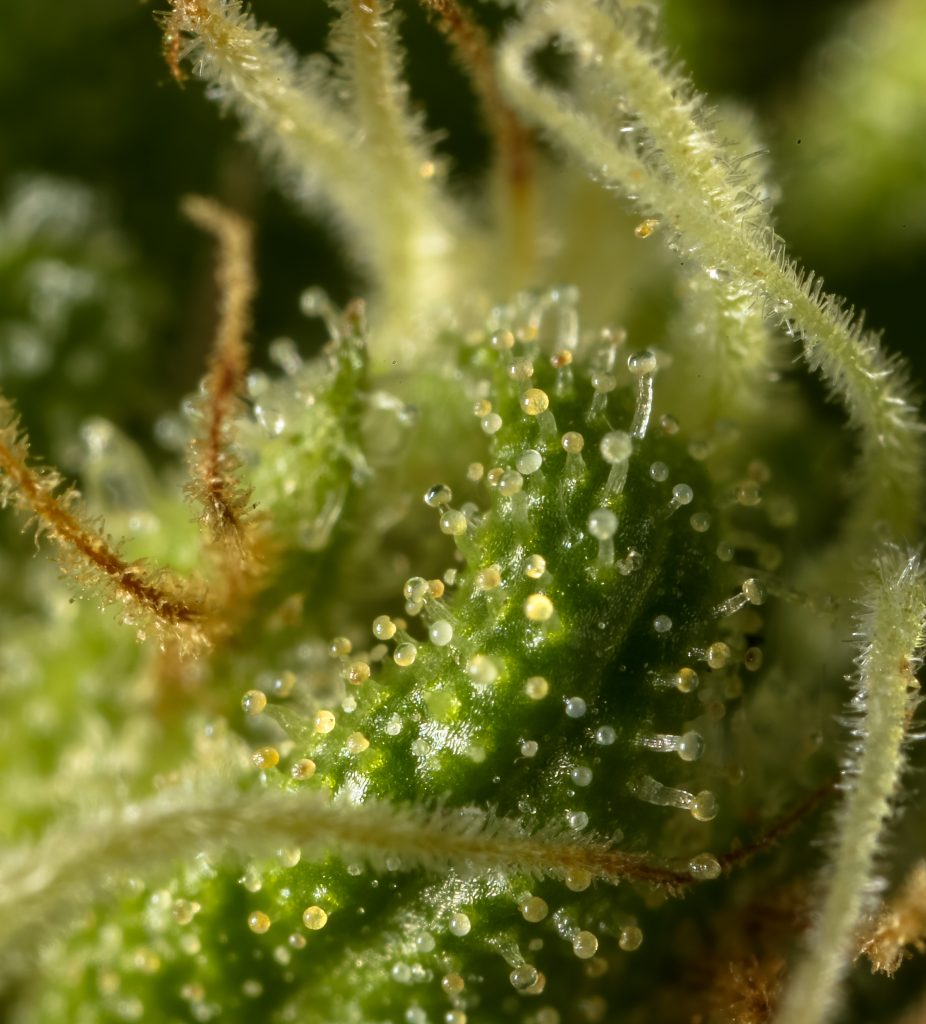 Follow along as one of Whistler Technologies' in-house extraction technologists, Andrew, walks us through his favourite genetics. These genetics have consistently provided Andrew with great returns, and top-quality heads.
Chem Cookies (GMO) - Mamiko Seeds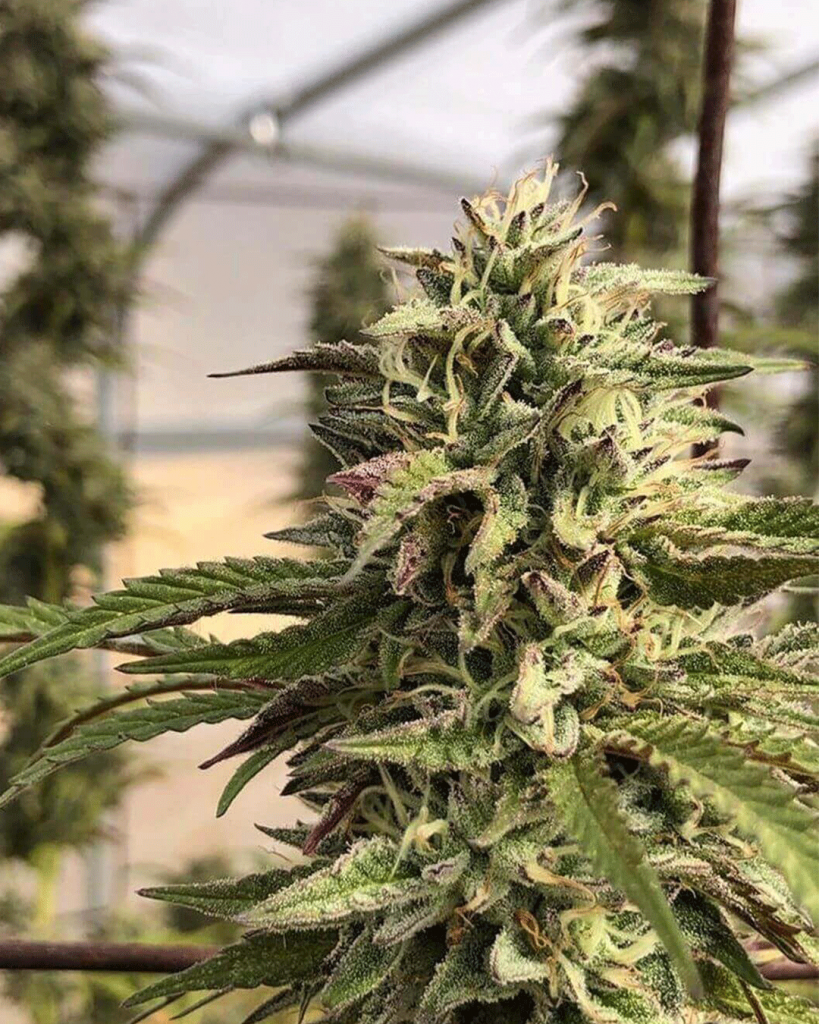 Chem Cookies is famous for the well-known phenotype labelled GMO. Hunted by Skunk Master Flex, this genetic is every hashmaker's dream.
It can be a challenge to cultivate Chem Cookies, due to intense stretch and long flowering times. But when done properly, this genetic is known to bring hash yields upwards of 6%, from a fresh frozen ice water extraction.
Look out for hybridized versions of this strain from other popular breeders, as the seeds or the GMO cut may be difficult to find.
Chem Cookies produces an intense aroma of chem and garlic, with sweet undertones. In fact, it is rumoured that GMO stands for garlic mushroom onion. This genetic is very potent and offers intense relaxing effects.
Strawberry Banana (Strawnana) - Reserva Privada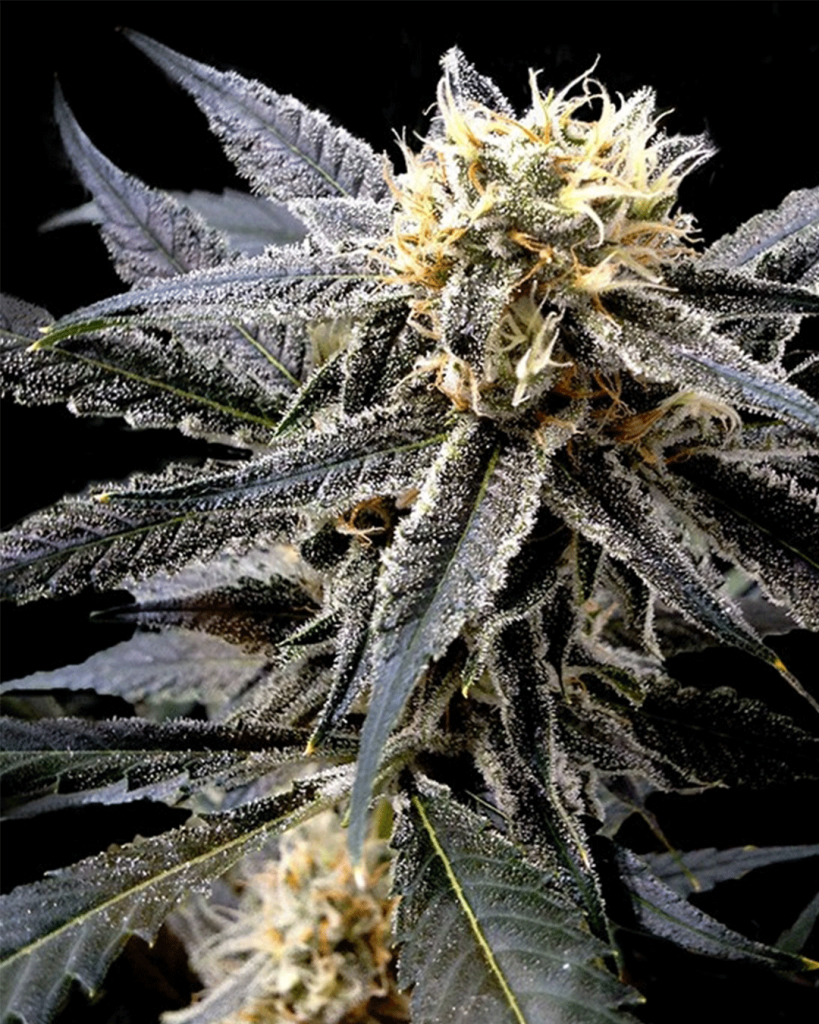 Strawberry Banana is a classic hash strain. It is commonly found in the lineage of the more modern hash genetics, released in recent years.
This genetic is a great option for commercial cultivation. The 9-week flowering cycle produces quick turnovers. Strawnana produces yields of over 4%, from a fresh frozen ice water extraction. When cultivated properly, six-star melt is often found in the 73-120 micron range, or broader.
Strawnana offers a sweet, tropical and fruity aromatic profile, with uplifting euphoric effects.
Grape Cream Cake - Bloom Seed Co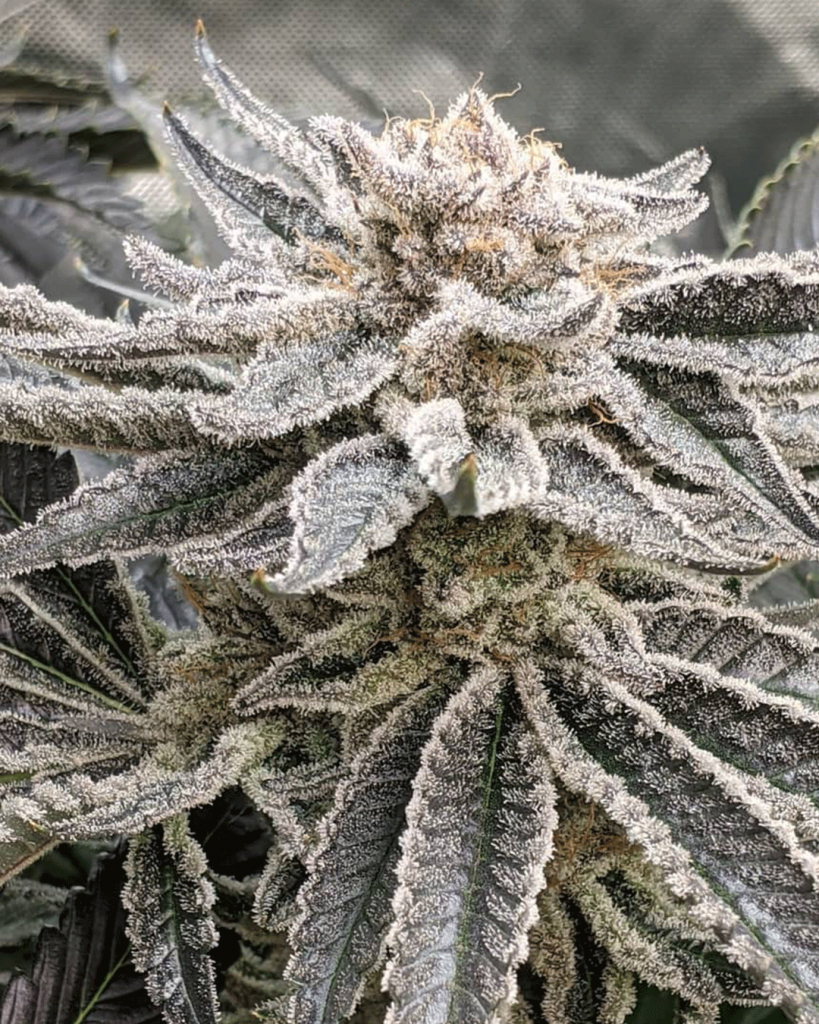 A more modern and recently released hash strain, Grape Cream Cake has an impressive lineage.
The man behind Bloom Seed Co, Harry Palms, dedicates his work to advancing genetics. Palms specifically focuses on solventless extraction techniques.
Grape Cream Cake is known for its extremely trichome covered flowers, with green and dark purple hues. This genetic offers yields of 5%+ from fresh frozen. It produces a top-quality melty hash or rosin.
The aromatic profile typically comes out dominated by grape candy, with tones of vanilla cream and cake.
While we would love to spend more time describing many of our other favourite genetics that are suited for solventless extraction, we would use up all the time we are otherwise spending on the slopes!
Here are some of our other favourites: 
Sour Animal Cookies
LA Kush Cake
Cookies & Cream
Tropaya Cake
Chemberrly
Also, we can't forget about the talented breeders! Some breeders that deserve an honorable mention include:
Genetic selection is integral when setting up for solventless extraction. The Whistler Technologies team has over 50 years of experience in the cannabis industry, with over 30 years in the solventless space.  Our team is happy to assist in selecting strains to optimize your solventless extraction. Do not hesitate to reach out to our team!
Now that you know which strains are optimal for solventless extraction, check out our tips for making high-quality bubble hash.